Industry Partners

Partner with the Canadian Business Aviation Association to expand your reach to the operator community through this targeted program
Who can be an Industry Partner?
Your organization must be a CBAA member in good standing.
Why participate?
Becoming an industry partner means the CBAA will work for you by expanding your reach to our operator members and Canadian business aviation community.
How does the program work?
To participate, we ask that your organization provide discounted pricing or special benefits to CBAA members.
Your organization will be featured year-round on CBAA's Industry Partner webpage.
One Feature Partner is selected bi-weekly to be displayed on our homepage slideshow, showcased in CBAA's weekly e-news bulletin and LinkedIn newsletter, and acknowledged through our social media channels.

TRAINING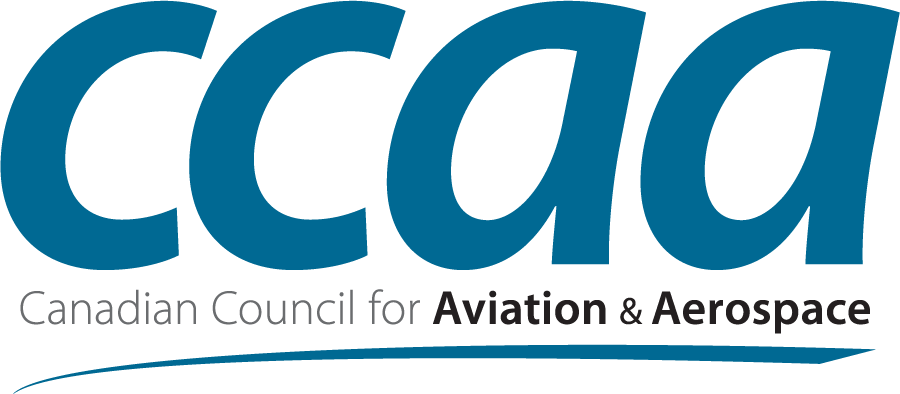 The Canadian Council for Aviation and Aerospace (CCAA) is the only national association in the country dedicated to attracting and developing workers with the skills the Canadian aviation and aerospace industry needs to meet the demands of the current and future workplace. We support Canada's Aviation and Aerospace sector by building partnerships between industry, government, education and organized labour groups to attract new workers and upskill current workers. The CCAA is the National Certifying Body for industry certifications that are recognized worldwide.
CCAA has partnered with CBAA to offer training and skills development opportunities to CBAA members. All CCAA training is directly linked to a national occupational standard or a specific Transport Canada regulatory requirement. Customizable in-company options are also available upon request.
All CBAA members benefit from a 10% discount on any CCAA training courses – simply add the promo code "CBAA" to your registration form.
For more information please contact Sohini Famili - 613-727-8272 x232
Our website:http://www.avaerocouncil.ca/en
---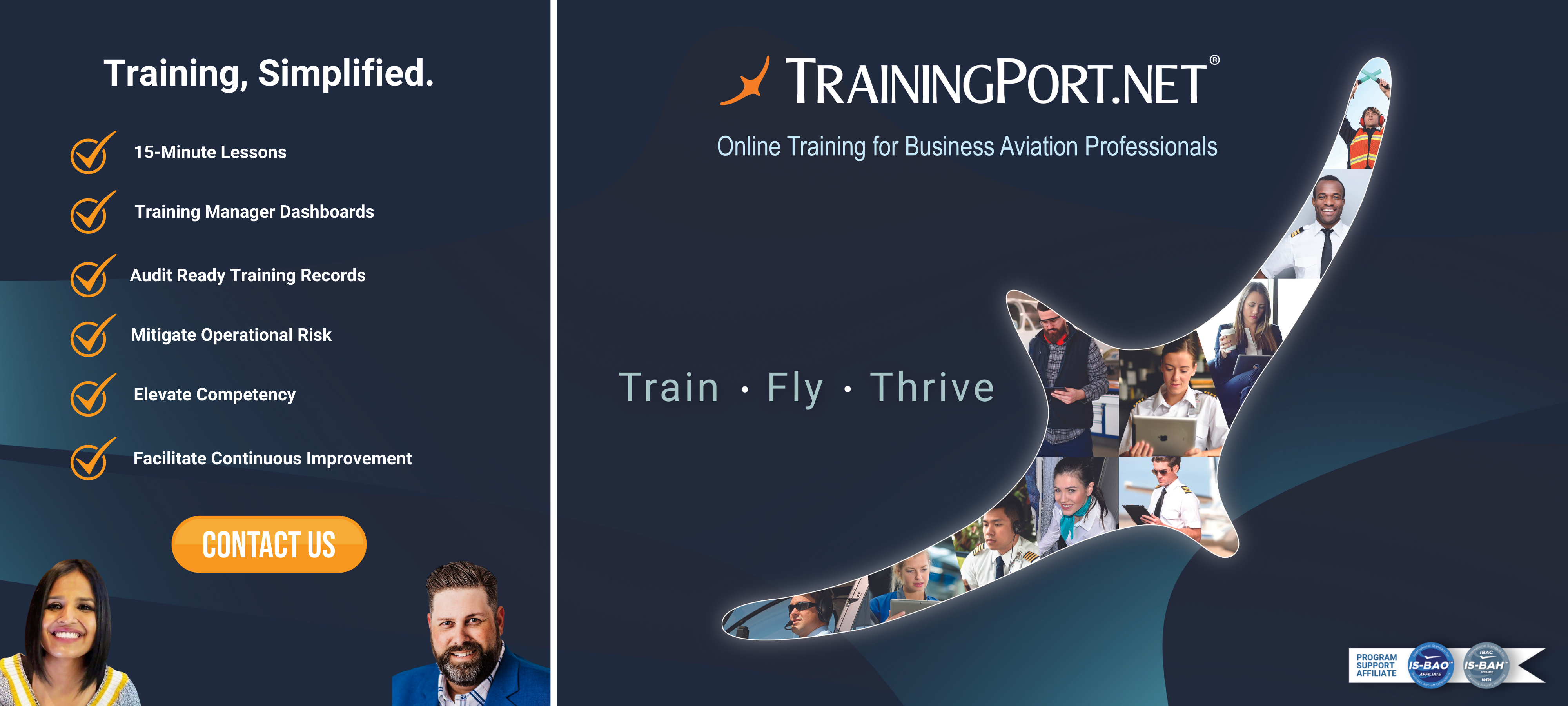 An independent Ottawa based organization; our strength comes from our highly experienced team of professionals working in the following areas:
Employee Benefits
Retirement and Investment programs
Specialty Risk insurance
The Meldrum Horne has grown steadily since it's founding in 1998 and is regarded as one of the top risk management firms in the country.
Loss of Licence
A pilot's career and income are at risk if they are prevented from flying because of a serious injury or deterioration in health.
This insurance is designed to provide financial help to pilots in preparation for an alternative career, if their aviation career is ended by bodily injury or illness.
Who can be insured?
Business Aviation Pilots, Pilot Unions and Individual Pilots – Fixed or Rotary Wing

Flight Instructors

Air Traffic Control Officers
What is covered?
If you lose your flying licence temporarily due to injury or illness, it will pay out temporary benefits, after expiry of the excess/waiting period.

It's an insurance policy that pays out a lump sum if you permanently lose your flying licence due to injury or illness.
Why do I need Loss of Licence Insurance?
Protect your ongoing income

Protect your loved ones
Covered Illnesses
Cancer

Multiple Sclerosis

HIV

Parkinson's Disease

Loss of Hearing

Loss of Speach

Loss of Limb
For further information and pricing please contact Michael Horne who is working in partnership with CBAA to best serve the needs of our members @ michael@meldrumhorne.com or toll free at 1-888-548-8902 ext 208.
---

Risk Balance Inc. can assist with all commercial insurance needs, including aviation liability. Available aviation solutions include hull coverage and liability, grounding liability, charter liability, hangar liability, and more.
For more information, please contact Serge Paquette at spaquette@riskbalance.com

Aerofoil provides a full suite of administrative and regulatory compliance tools as a preferred service to CBAA members. Our retainer package is specifically designed to ease the administrative burden of regulatory compliance for aviation managers and chief pilots. We get you set up and flying with the systems and manuals you need to conduct your daily operations safely and with a minimum of administrative overhead. Our services include a full range of standard aviation manuals, regulatory and safety audits, training compliance and records management, start-up assistance, and more.
To learn more about Aerofoil and the services we provide please find us at www.aerofoil.ca or call 204-479-0594.
---

Air Trail is at the forefront of transforming the aviation industry in Canada. Our mission is clear: to usher in a new era of efficiency, reduce overhead costs, and optimize pilot utilization for our clients. We specialize in offering cloud-based data collection and tracking solutions tailored for small to medium-sized aviation operators.
Our software-as-a-service (SaaS) platform boasts a wide range of features:
Digital flight planning and logging

Seamless integration with ForeFlight, maintenance, and billing systems

Efficient crew scheduling

Flight and duty time tracking

Pilot currency tracking

Operational report generation

Document control

And more!
Key Features & Benefits:
Digital Transformation: Say goodbye to paper logbooks in the cockpit, and cumbersome spreadsheets and calendars at the flight operation headquarters. Air Trail's platform digitizes and streamlines these processes, ensuring accuracy and efficiency.
Regulatory Compliance: Air Trail is proud to offer the only electronic logging solution that passes Transport Canada audits. Our platform ensures compliance with regulations from individual companies, Transport Canada, and adheres to industry best practices.
Detailed Record Keeping: The digital logbook meticulously captures all essential flight and maintenance details, from times and trends to defect data and sign-offs by crew and aircraft maintenance engineers.
Pilot Fatigue Monitoring: We prioritize safety by simplifying crew scheduling, streamlining duty-time logging, and ensuring adherence to rest requirements.
Configurable & Integrative: Recognizing that every operator's needs are unique, our software is highly configurable. It's designed to integrate seamlessly with other industry-leading systems like ForeFlight or maintenance ERPs, all while ensuring robust core product support.
Unparalleled Support: Our operators never stop, so neither do we. Our customer success and support teams are available around the clock should you need them.
Our Commitment: At Air Trail, we don't just offer a product; we build partnerships. We're committed to providing ongoing support and continuously tailoring our software to meet the evolving needs of our clients. By choosing Air Trail, operators are not just adopting a tool; they're joining a community dedicated to excellence and innovation in the aviation industry.
Less Paperwork - More Flying!
Special offer for fellow CBAA members:
15% off recurring fees for as long as you remain a CBAA member!
For more information, please visit our website at www.airtrail.co or email carl@airtrail.co.
---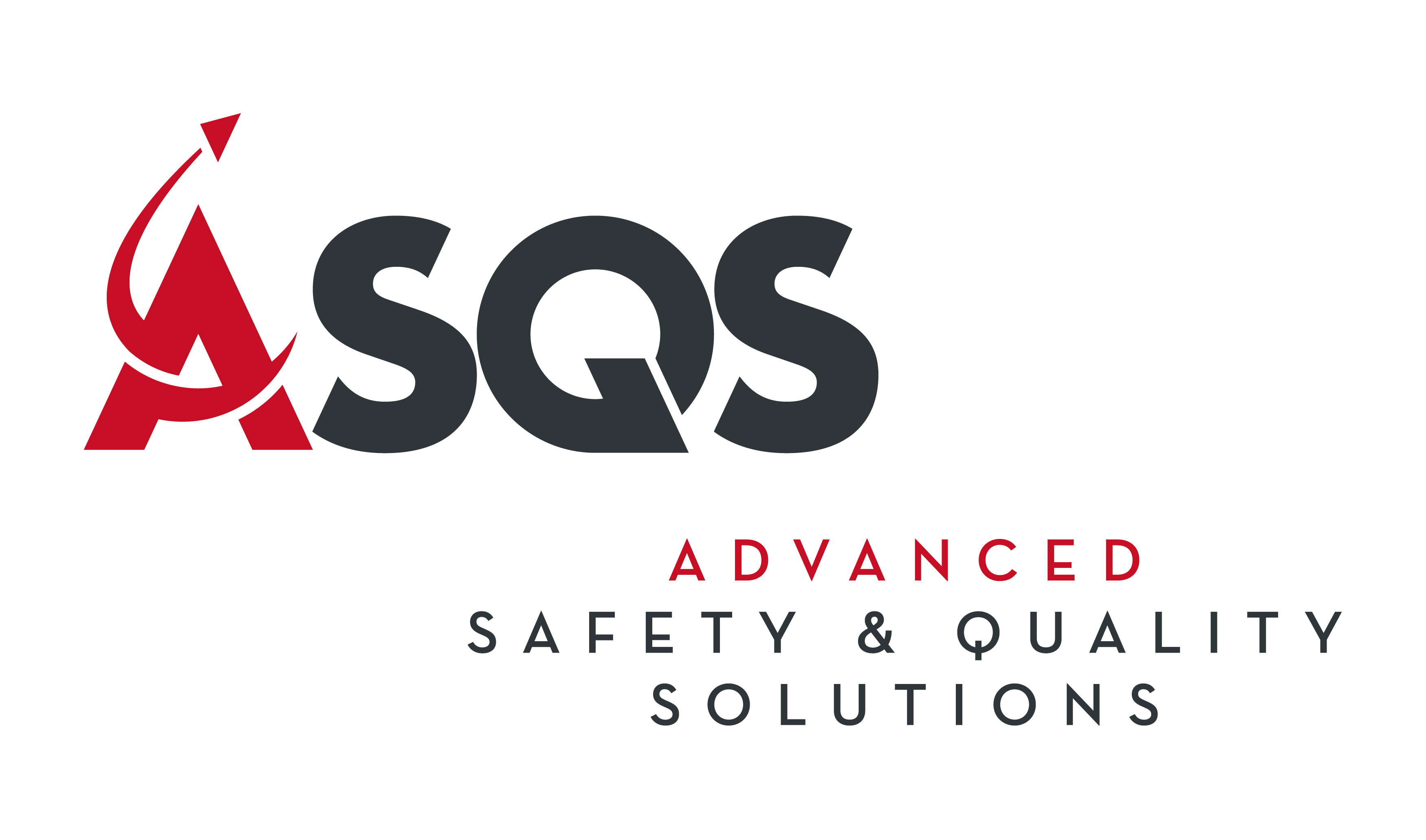 ASQS (Advanced Safety and Quality Solutions) is a leading global provider of integrated, web-based safety and quality management solutions developed for the aerospace industry. Our IQSMS software is used by aviation companies of all types and sizes worldwide in their daily operations and supports you online and offline in your compliance, safety and risk management. With our three offices in Vienna, Bangkok and Calgary, our dedicated team of experienced aviation and IT specialists is happy to assist you with all your needs and questions.
Learn more about IQSMS or schedule a demo here.
IQSMS Benefit Highlights:
IQSMS is based on and in compliance with ICAO Annex 19, IS-BAO and IS-BAH protocols, and Transport Canada

Hazard/occurrence reporting

Internal/external auditing

Risk Management

Analysis and tracking of actions performed

Safety performance monitoring and measurement

Data import/export via APIs
Additional Services:
Support Highlights:
Web-based system that supports you 24/7 online and offline

No additional costs on IT-infrastructure (IQSMS is hosted on ASQS servers)

Global customer support service through our ASQS offices in Calgary, Bangkok and our headquarters in Vienna

Easy training and implementation: Our project managers guide you through the implementation process
Special offer for CBAA Members:
CBAA members will receive 15% off the recurring fees within the first 12 months of contract.
Interested members can contact our team for additional details:
ASQS Calgary Office:
Tel.: (587) 393 6424
sales@asqs.net
---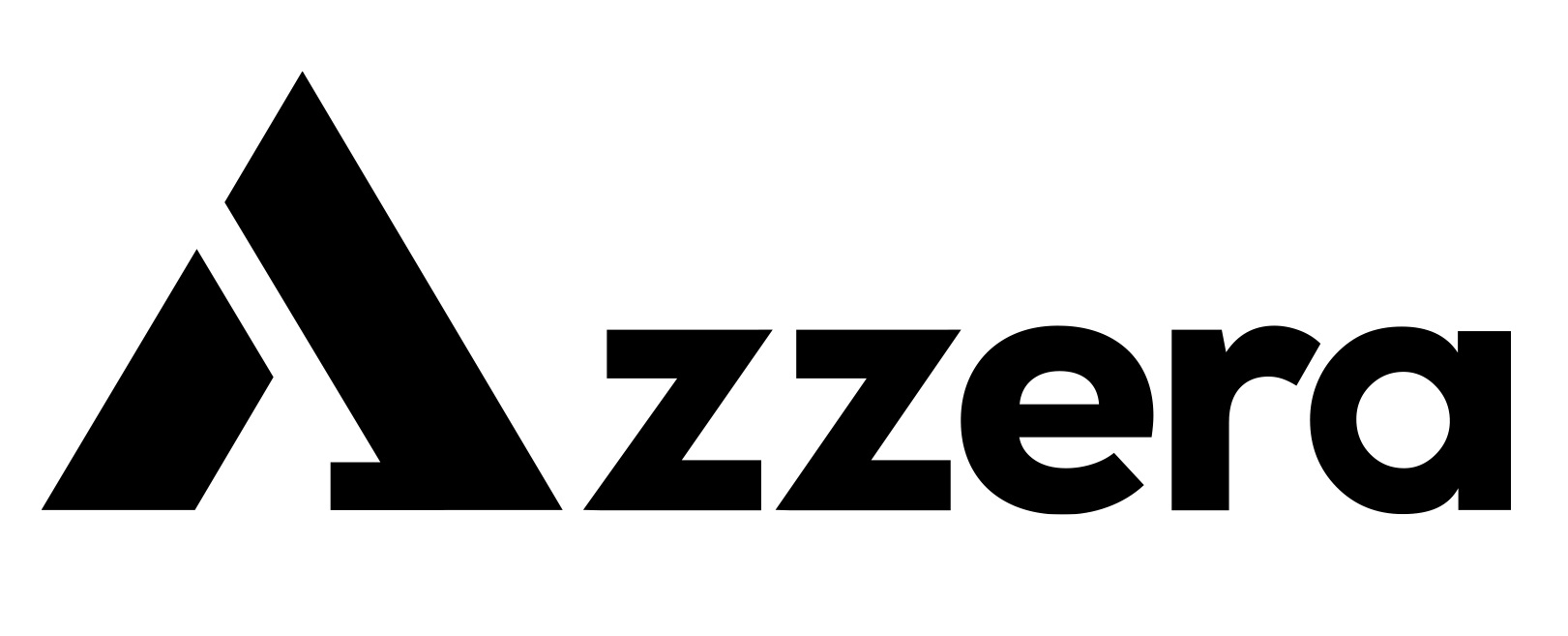 Built with business aviation operations in mind, Azzera offers targeted sustainability services designed to support and enhance your business operations and clients' experiences.
Key services available to CBAA members at a 10% discount are:
Carbon credit brokerage (CORSIA eligible, voluntary)

Carbon credit project assessments

SAF Book and Claim and SAF brokerage

Emissions Compliance Management

Business Carbon Accounting and Net Zero strategies
And now CBAA members can benefit from 3 months of free access to our groundbreaking new platform Azzera CELESTE
Using Azzera CELESTE, Aircraft Operators can address the challenge of emission management in a singular platform: data validation, compliance market segregation, automated compliance reporting, and direct access to purchasing compliance credits and SAFc.
Streamline your emissions compliance burden

Segregate flights automatically across emission compliance markets

Get notified of threshold exceedance automatically

Extract emission compliance reports in one click

Visualize all compliance markets status in a single dashboard
Mitigate emissions with peace of mind

De-risk your climate contribution using Azzera's project ratings

Access carbon credits and sustainable aviation fuel in a few clicks

Secure

your

transactions

through

Azzera's quantum-ledger
Improve your bottomline

Secure best

prices

of allowances through realtime tracking

Resell excess carbon credits and allowances for profitability
Azzera is an innovative provider of Net-Zero transition solutions. The company was founded on the belief that investing in protecting our environment should be simple. Aviation Companies seeking to implement sustainable practices and require support to reach their objectives. Azzera's mission is to make managing and mitigating emissions through carbon markets and SAF an effortless experience.
To Learn More, Contact Us at Info@Azzera.com or Visit: https://azzera.com/cbaa-members/
---

CBAA members will receive 5% off virtual safety training courses at www.BaldwinVirtualTraining.com with the code: CBAA5
Who we are: Baldwin Safety & Compliance delivers safety & quality management programs and related systems to any size operation! Baldwin is an IS-BAO/IS-BAH registered organization and is considered the leader in the SQMS industry. Receive 24/7 support by a team of experienced and credentialed aviation safety professionals to help your organization reach the next level in safety! Learn more or schedule a demo here.
What we offer:
Organizations we benefit:
Commercial

Non-Commercial

Medical Transport – air and ground

FBOs / MROs

UAS

Airports

Ground Transportation
Other offerings include:
Gap Analysis

Audit Preparation
www.BaldwinSMS.com | 888.222.2112
---

The Combined Power of Enterprise and National is pleased to offer CBAA members preferred rates, an easy reservation process and unbeatable customer service, whether they are traveling for business, leisure or a blend of both.
No matter where you land, The Combined Power of Enterprise and National is recognized by General Aviation professionals and travelers for the on-time delivery* of an unparalleled selection of premium vehicles. And as a member of the industry-leading Emerald Club, you'll also enjoy special privileges that allow you to navigate your rentals with ease.
Preferred Rates for CBAA Members:
*According to a survey of 761 general aviation professionals in July-August 2022.
---

Founded in 1992 and headquartered in Hong Kong and has since developed into a leading multinational law firm. From its over 20 offices around the world, HLG advises on a range of legal matters including investment and business immigration, corporate law and a range of private client services.
There is a high threshold to qualify for the EB-2 NIW Pilot Program and successfully proving this to United States Immigration Department is equally as challenging. Harvey Law Group's success with the EB-2 NIW Pilot Program and experience in processing hundreds of applications for airline and helicopter pilots all over the world with varying profiles has made HLG our partner of choice to recommend candidates who are interested in this program.
*CBAA members would have a referral discount on their second invoice with HLG for the EB2 program – USD 500 per individual successfully referred to HLG up to a max. of USD 5000.
https://harveylawcorporation.com/ A portfolio of countries we represent can be found here at https://www.harveylawcorporation.com/residence-citizenship-programmes/.
Please contact Lily Wang, Associate, lwang@harveylawcorporation.com for additional information.
---

Save up to 20* off the Base Rate.
CBAA members save up to 20%* off the Base Rate when reserving using the CBAA Member Hertz discount number.
With locations across Canada, the United States, and around the world, Hertz is the leading provider of car rental services in your neighbourhood and at airports worldwide.
Choose from a wide variety of vehicle options including luxury sedans, sports cars and zero-emissions EVs to SUVs, trucks, vans, and more.
Book now and save
Here's your chance to experience Five Star® status now when you join Hertz Gold Plus Rewards® with your CBAA Member Discount number. Enjoy:
More upgrades: Enjoy one-car class vehicle upgrades.1
More points: Earn 25% more points toward free rental days.2
More choice: Choose from a wider selection of cars at Ultimate Choice locations.
Terms and Conditions: *Discount applies to pay later base rate. Base rate includes time and mileage charges only. Taxes, fees and options excluded blackouts may apply. All vehicles are subject to availability. Discounts vary by rental date, location and vehicle type. 1Upgrades subject to availability at time of rental. 2Free day excludes taxes and fees. ® Registered Trademark of Hertz System, Inc., Used Under License. 2022 Hertz System, Inc.
---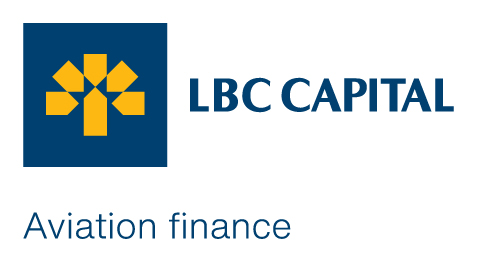 The mission of LBC Capital is to support business productivity by facilitating the acquisition, sale and refinancing of equipment. To do so, we partner with manufacturers, distributors, retailers, equipment users and the various financial players in the market. Recognized for its excellent service, proximity and simplicity, LBC Capital is proud to serve local communities across North America. Our partners are supported by teams specializing in the following sectors: transportation and construction, technology and office equipment, manufacturing, franchising, and corporate aviation. LBC Capital is a subsidiary of Laurentian Bank of Canada (TSX: LB). Founded in 1846, the Bank helps families, businesses and communities thrive. Approximately 3,000 employees work together, to provide a broad range of financial services and advice-based solutions for customers across Canada and the United States. Learn more: www.lbccapital.ca/aviation
Our specialized team would be happy to perform a thorough review of your aviation financing needs and provide you with a competitive financing solution. Interested CBAA members can directly contact Isabelle Lafond or Jillian Wise as follows:
Isabelle Lafond
Assistant Vice President – Aviation Finance
Tel.: 437-688-1971
Jillian Wise
Account Executive – Aviation Finance
Tel.: 514-346-6067
---

PilotsGlobal.com is the largest Flight Crew employment website for job listings, employer branding, and Pilot workforce data solutions. The Company offers a fully digital way to source Flight Crew candidates at scale to Business Aviation, General Aviation, and Airline partners in Canada, the U.S., and worldwide. We work closely with the Human Resources and Flight Departments helping them customize and automate their Pilot recruitment processes, increase the retention rates, and reduce Pilot recruitment costs. One of the main objectives of our service is to help our partners streamline their candidate pipeline and offload the time associated with candidate screening and selection processes.

To date we have delivered tens of thousands of qualified candidates to our client base in Canada, the U.S and around the world.

Our fellow CBAA ACAA members benefit with discounted advertisements and vacancy announcements on PilotsGlobal when searching for candidates.
Please contact Gregory Newman (newmang@pilotsglobal.com) for more information or to get started.
---

Upgrade your next flight without upgrading your airplane with a Garmin SiriusXM GDL 51 / 52 portable weather receiver and save $300.
Satellite-delivered high resolution radar, lightning, METARs, TAFs, and more are accessible from the ground or in the air delivered to the ForeFlight Mobile™ or Garmin Pilot apps.
SiriusXM Aviation weather service is available for pilots for as low as $29.99/month.
Get the first 3 months of SiriusXM Pilot Express, Preferred, or Pilot for ForeFlight Aviation Weather package and the SiriusXM Platinum audio programming package at no cost with purchase of the Garmin GDL 51/51R and 52/52R, and a SiriusXM Aviation subscription.
Purchase and activate any eligible aviation satellite weather receiver before December 31, 2023 with any SiriusXM Aviation weather subscription package, maintain 60 days of continuous paid service, and receive a $300 VISA Gift Card via online rebate.
Rebate - https://www.siriusxm.ca/aviation/hardware/rebate/
Email – aviation@siriusxm.ca
Website – www.siriusxm.ca/aviation
---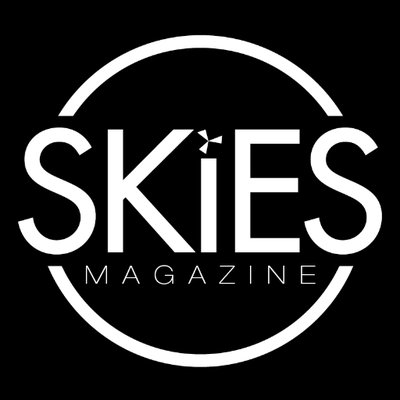 Skies is the go-to source for North American fixed-wing aviation news coverage. Published bi-monthly, Skies is part of the MHM Publishing family of seven aviation media brands, which are leaders in their respective industries.
Each issue of Skies is packed with stories from the field, in-depth news reports, and feature profiles from all sectors of aviation. We tell the stories that define aviation and combine them with some of the best photography in the industry, all in one easy-to-read format. Our readers are involved in all corners of aviation, from owners/operators of fixed-wing aircraft in Canada and the U.S., to related trade organizations, to enthusiasts.
Skies magazine is also complemented by our online brands, Skiesmag.com and our Skies Daily e-newsletter, as well as our growing social media presence on Facebook, Twitter, Instagram, and LinkedIn.
Contact Mitchell Reyno (mitch@mhmpub.com) for more information.
https://skiesmag.com/
---
WATSON is an aviation-focused technical writing and document management service provider working with helicopter and fixed-wing organizations of all sizes. We have decades of experience in all facets of aviation documentation including dealing with civil aviation authorities and regulations.
We understand the intricacies of the suite of manuals that make up aviation documentation. We'll work with you to ensure you have everything in place. We know what regulators require and can help you through the process to help get your manuals approved.
Our goal is to ensure your documents are:
In compliance with regulatory authorities

In adherence to safety requirements

Aligned to your company's brand and style guide

Consistent, clear, and readable
WATSON partners with Web Manuals, a cloud-based document management system built specifically for aviation. If you're in the market to upgrade your current manuals to a content management system with compliance monitoring, we can facilitate that for you.
So, if your documentation is in Word or similar, or in a content management system, we have the expertise to get the job done.
For CBAA members WATSON offers 10% off the standard hourly rate on the first 100 hours.
Watson Writing and Documentation Services Ltd.
Tel: 236.888.5444
Email: info@yourwatson.ca
Website: https://yourwatson.ca
---

WINGS and HELICOPTERS are the essential source of news, ideas and business information, ideas and news for the aviation and aerospace industries in Canada. Both media brands are properties of Annex Business Media, Canada's largest business-to-business publishing company with more than 60 media titles, providing our partners with unrivaled resources in the marketplace. This includes full compliance with Canada's anti-spam legislation (CASL) for the effective delivery of news and advertising messaging, in addition to unmatched resources available from our full-scale print, digital, online and circulation teams.

CBAA members are eligible to receive special discounts for print and online advertising with both WINGS and HELICOPTERS magazines, as well as a number of programs produced by these leading Canadian aviation brands, such as Careers In Aviation Expo, Careers in Aviation Guide, MRO Directory, Aviation This Week, Webinars and Podcasts, among others.

For more information, wingsmagazine.com and helicoptersmagazine.com.
Or contact Mena Miu, National Account Manager at mmiu@annexbusinessmedia.com or 416-510-6749.